McCarthy Nordburg is committed to sustainable design practices—in fact, we employ a number of
LEED certified
designers who ensure our spaces comply with sustainable standards. LEED stands for Leadership in Energy and Environmental Design. LEED standards consider a variety of sustainability efforts in the construction and design process.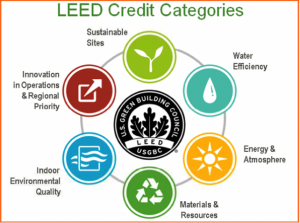 Our team works closely with industry representatives who keep us up to date on the latest sustainable products and innovations. Generally when a client wishes to incorporate green or sustainable products, representatives that sell these finishes and furnishings work with our design teams to provide the required product specifications and to evaluate what the products are made of, how they are made, their life cycle and the financial cost so the client can prioritize. Here's a quick peek into the manufacturers we work with and the local representatives who help McCarthy Nordburg create sustainable spaces!
Furniture
We have recently collaborated with local representativess from
Goodman's
,
Corporate Interior Systems
and
Atmosphere Commercial Interiors
to connect our clients with furniture options that are ergonomically correct. These partners provide representatives who are experts in Hermann Miller, Knoll, and Steelcase products.
Flooring
Sustainable flooring can be composed of recycled yarn and incorporates adhesives that are healthier and safer for the environment. The McN team has worked with
Wholesale Floors
and
ReSource Arizona
to uncover sustainable options for our clients' spaces.
Lighting
When considering sustainable lighting, we look for energy efficient light fixtures, which may help increase employee productivity. These fixture types also have a longer life and require less maintenance.
RC Lurie
is a local company that offers many brands and provides specificationss on these sorts of products. Our team has worked with representatives from RC Lurie to determine lighting solutions for clients. At McCarthy Nordburg, we are committed to creating spaces that meet our clients' expectations and that are good for the environment. We have designed spaces for the ASU Foundation, HDR Engineering, Keller Williams, One Neck, Sutter Medical and USF Bestway that utilize sustainable products.